The holidays are a time to celebrate peace and hope.

But for countless women and their families, peace is never present at home.
And many women face the hopeless decision to either stay in a home broken by violence or face homelessness. There is no peace, and often little hope, for victims of domestic violence.
You can offer them an alternative.
A gift from you will keep our critically needed programs available by providing shelter, food, and a free 24-hour hotline open to anyone who is in need. There is no better way to celebrate the holidays than by providing safety and shelter for women and children in danger.
Please, give the gift of peace and hope this holiday season.
What our donors say….
"For too long, the issue of violence in the home has gone unknown and unnoticed and has caused considerable psychiatric pain to the women who are affected. My Sister's Place sensitizes citizens to this problem, and I am happy to lend my support."

- Rob
"As a young girl I saw my aunts flee domestic violence and come to my house. The issue is close to my heart and I will always support My Sister's Place."

- Cherry
"I give because I think that everyone deserves a safe place to call home."

- Martha
"I give because I was a child affected by domestic violence."

- Daryl
"I couldn't help my friend, but I can help others. That's why I support My Sister's Place."

- Thais
"Although I was hit by the financial crisis, like so many of us, I know MSP's clients still have less than I do. And when I can't afford to donate my money, I will donate my time."

- Beth
"I give because I'm the one that got away. My Sister's Place saved my life."

-Aisha
"All I wanted was to provide a safe environment for my children. My Sister's Place helped us with shelter during the cold days of January."

- Tina
"I had a happy marriage; then it became abusive. I am now on my own- safe and happy for 7 years. I want to help others do this."

– Stephanie
"One mean parent and one powerless one can do awful things to a child. Working with the counselors here and sharing with the other women has helped me to take my own power back."

– Dominique

My Sister's Place EIN:
52-1263256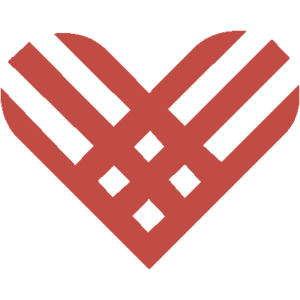 MATCH
On #GivingTuesday, Facebook and the Bill & Melinda Gates Foundation will be matching funds raised on Facebook for nonprofits. Donations to nonprofits made through Facebook's charitable giving tools on November 28th will be matched up to $50,000 per nonprofit or $1,000 per fundraiser or donate button. The match will begin at 8AM EST, so follow us on Facebook, and mark your calendars for November 28th to DOUBLE your giving!
Workplace Giving
United Way – give to us through United Way! Our partner code is #8449.
Combined Federal Campaign (CFC) – Go to the CFC link and type in our code to donate: #97535
DC One Fund – Go to the DC One Fund page  and use code #8449 to donate to My Sister's Place!
Employer Matching Gifts – Check with your employer to see what Matching Gift options they offer, and give double to My Sister's Place!
Shop & Give
The Amazon Smile program allows you to shop as you normally would on Amazon, but when you do they donate 0.5% of the price of eligible purchases to My Sister's Place. Follow and bookmark the link next time you purchase from Amazon as an easy way to contribute!
Giving Assistant gives you cash back on your purchases at many major online retailers and allows you to donate those rewards to My Sister's Place.  Follow the link to sign up and start saving money while supporting MSP!
Sign up for Giving Assistant and start sending 3-30% of your purchase price to My Sister's Place while you buy things you need from Old Navy, Home Depot, and ULTA.
Fundraising & Crowdfunding
Interested in fundraising on our behalf? Please contact our Development Coordinate Renae Erichsen-Teal at (202) 253-4397 or Email for permission and guidelines, or to submit your fundraiser for review. Find us on Crowdrise for easy crowdfunding setup.
*PLEASE NOTE: All fundraisers MUST be reviewed by My Sister's Place before going live. Use of the My Sister's Place name and logo/branding for fundraising may only be done with written permission from My Sister's Place.